Why invest in Roon when Apple's Music (the app, not the service) and Spotify are "free?"
I wanted to use Apple Music to bring all my music into one place, consisting of over 2,000 albums I've ripped or purchased that sat on a Synology NAS and music from Apple's streaming service. Unfortunately, this approach didn't work because Apple struggled to match my albums with the versions on its servers.
After days spent watching Apple Music processing & uploading, I gave up. The workaround was to have two Apple Music libraries, one for digital files and another for streaming music, which wasn't an elegant or practical solution.
I own a Naim Uniti Atom, which supports Apple's service via AirPlay, but Spotify, Tidal and Qobuz are better integrated. I've used Spotify for many years and still have a free account, but the continued lack of high-res content left me looking for another provider. I tried Tidal but grew tired of the way they push music I don't like at me. Ultimately, I settled on Qobuz, and bought a 12-month subscription.
I still didn't have all of my music in one place. After some research during the Christmas break, I signed up for a 14-day trial of Roon.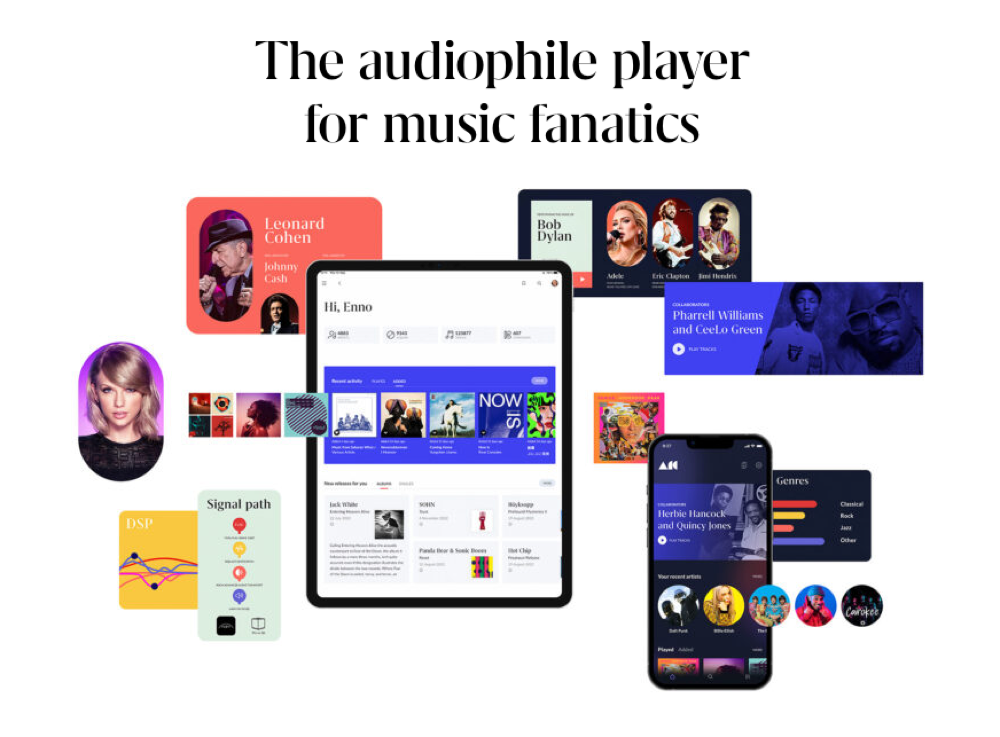 As a test, I installed Roon on my MacBook Air, pointed it at a subset of my music collection, added my Qobuz subscription, sat back whilst Roon scanned my music and installed the mobile app on my iPhone and iPad.
Roon must always be on and connected to the Internet to work correctly, so using my MacBook as the Roon server wasn't a long-term solution. I couldn't use my Synology NAS as it was in storage between houses, and the spec was too low to support Roon.
As an interim solution, I bought a "previously enjoyed" NUC from eBay. I installed Roon ROCK, which is a dedicated operating system and Roon core with the music files located on an external SSD drive. It's a relatively old i5 model but came with 16Gb RAM. It sits in the kitchen, next to the router and has never missed a beat.
It manages almost 30,000 tracks across my music and what I've saved as favourites in Qobuz.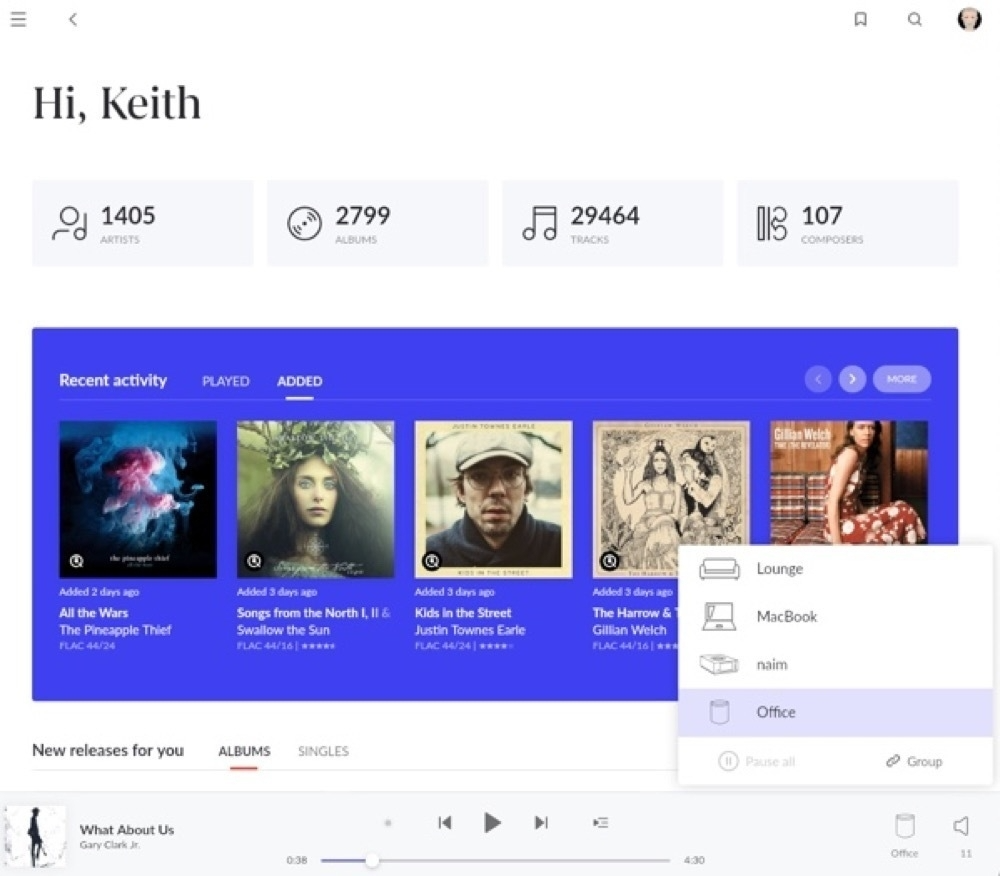 *Screenshot of my Roon home page, showing the zones where I have Roon-capable devices.*

Use this link for a free 30-day trial, but be warned—it's addictive.

In Part 2, I'll talk about some of the benefits of using Roon.